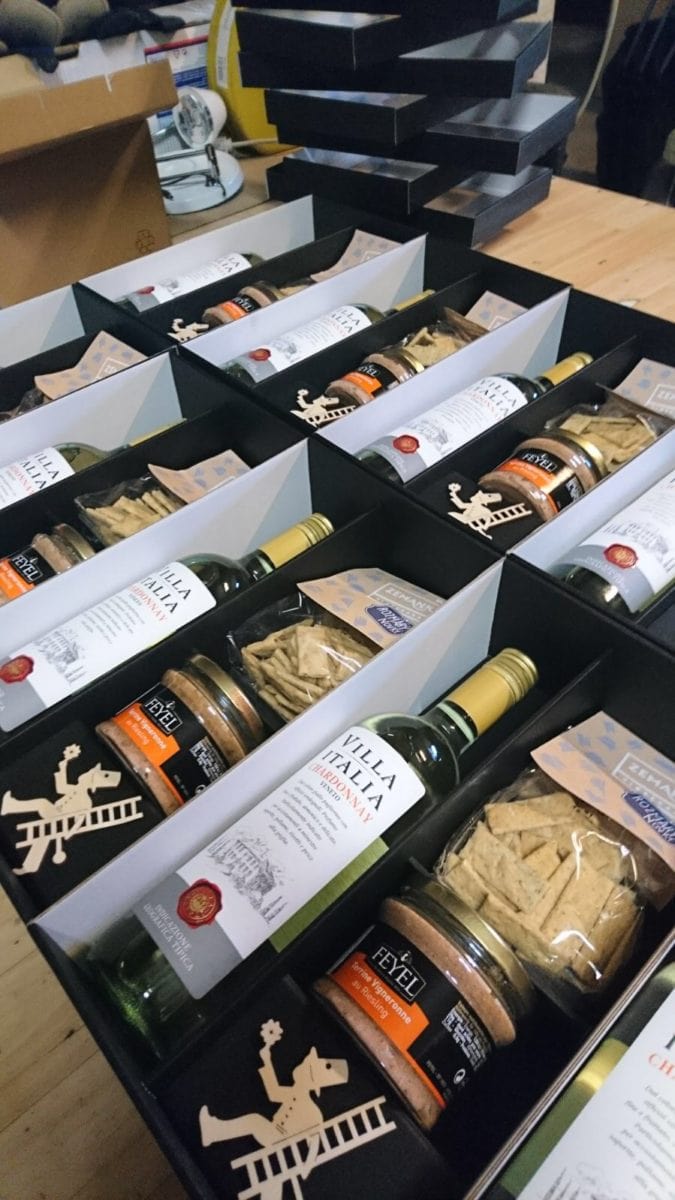 Completion
Our own premises allow us to store and complete services in any extent.
The advertising agency Versailles S.R.O. has its own storage facilities including handling equipment.
To pack gift Packages, gift bags and boxes themselves , we use transport industrial boxes, shrink films for securing goods, protective edges, bubble foils, air plastic Pads and other packaging materials for securing the goods during transport.
We package larger orders on pallets and send them individually directly to the customer outside the docks.
We refer to each item as fragile and non-stackable.
For transport of orders we use the forwarding companies PPL, GEIS, Messenger, or. Transport.
For years, big and small companies give us confidence and we fulfill their wishes and demands.
Gift Packages, boxes, bags and gift boxes and baskets are offered not only for your customers, important clients, employees, but we deliver this pack for conferences and corporate parties.
We offer Czech and foreign products, with our own packaging production of company packages and original gifts.
No order is too big or complicated for us. We can design everything for your order and make a custom-made package. We will tailor different brands to ensure that everything meets your expectations.
Our gifts with many years of experience are one of the stable providers of online gifts and our company has a large and varied assortment from which you can choose.
Customers have the option of choosing products according to their preferences and wishes.
We care about ecology and are environmentally friendly.
We offer you an ecological gift package.