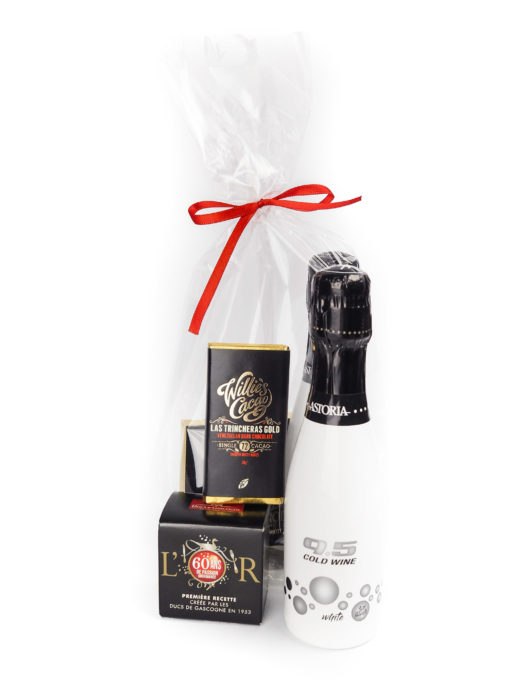 Prosecco Gift Package for taste
Designation: C190629/2
Price excl. VAT: 266.00 CZK
Price incl. VAT: 321.90 CZK
Min. Quantity: 12 pcs
The elegant gift package wrapped in a Cellophian bag contains quality Italian mini Prosecco, pork terrine and 72 chocolate. Give a taste of a small tasting experience in the form of a seasold package.
✉ Send inquiry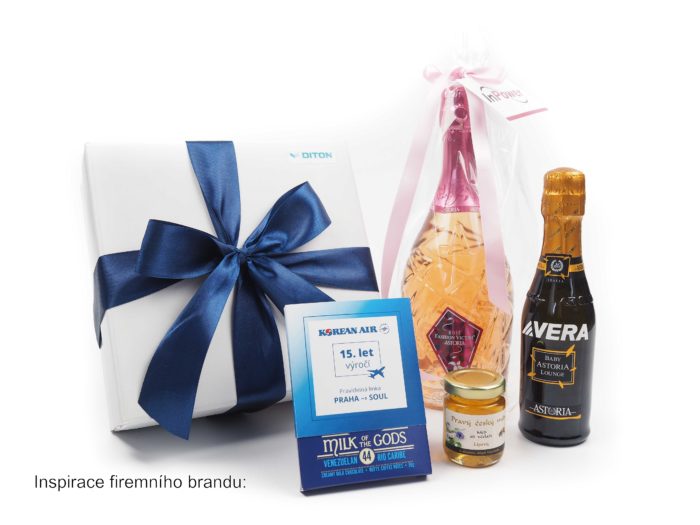 Astoria Mini Prosecco Cold Wine 9.5
Prosecco is one of the most popular Italian sparkling wines. Its production is from the oldest varieties grown in Italy Glera. Prosecco excels in its freshness, complemented by notes of citrus and apples. It will enchant you with its delicate long-lasting pearls, which evicts a festive atmosphere. The contents of the bottle is 0.2 L.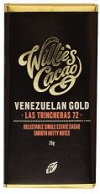 Baby Willie's Cacao Las Trincheras Gold 72 Dark Chocolate
Excellent 72 chocolate with strong nut tones and light smoke undertone. Pleasantly bitter. A true taste experience from Venezuela. Content 26g.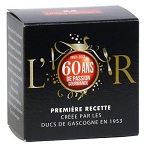 Ducs de Gascogne pork terrine "Ľ Originelle"
Ducs de Gascogne pork terrine "Ľ Originelle" according to the recipe from year 1953. Without preservatives and dyes. Ingredients: pork neck, pork liver, lard and leather, carrots, onion, salt, spices, pepper. It does not contain allergens. Country of Origin: France content 65g.
Company brand option
A gift package with delicacies hides Quality Italian Mini Prosecco, pork terrine and 72 chocolate. The delicacies are packed In a cellobe bag, tied with a satin bow.
To Make The gift perfect We offer the insertion or tie of personal compliments Or brand of the assortment itself.
Thanks to our own packaging production we can guarantee you original gift packaging according to your wishes and turnkey production in another version.
We prepare and assemble The gift packaging According to your wishes with all precision and attention to detail.
We will deliver The gift packages on the pallet according to your desired location.
The ability to build a custom gift package:
If you want to replenish your box full of delicious dishes and the box with other snacks, please send us your request with your assortment requirements or the final price of the package and we will prepare a tailor made offer.
Give the taste a little tasting experience, wrapped in an elegant gift box, which will be appreciated by all business friends, associates, employees and customers.
Illustrative photo. Please note that in case of missing ordered assortment,
This assortment may be replaced by another item of the same kind and in case of this change, we will contact you.
Nutritional values are always sent with the order form for confirmation.
Thank you for your understanding.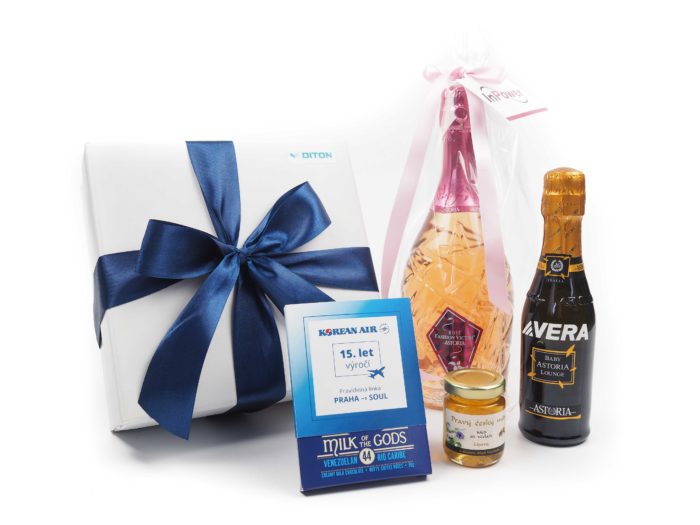 ' Prohibition on the sale of alcoholic beverages and tobacco products to persons under 18 years of age '