Milk Toscana Gift Box
Designation: DKVC190703/2
Price excl. VAT: 643.00 CZK
Price incl. VAT: 778.00 CZK
Min. Quantity: 12 pcs
The gift box in the chocolate-brown box contains Cabernet Sauvignon red wine, extra virgin olive oil, Milk of the Gods Willies, Geleé from white wine, and Turkey's terrine with Armagnacs. All the delicacies are packaged in an elegant gift box. Give a taste of a small tasting experience in the form of a seasold package.
✉ Send inquiry
Extra Virgin Olive oil
Edible vegetable single-species olive oil. Cold pressed mechanically within 24 hours of collection. Content 500ml.

Cabernet Sauvignon
Red wine grown from grapes coming from the heart of sunny Italy of Tuscany. The wine boasts its ruby red color with a specky purple color. Its aroma combines berry-shaped fruits of raspberries, blackberries and blackcurrants, which in conclusion grabs your delicate sweetness of spices. Cabernet Suvignon is a fine red wine without hard tannins with a middle body, which is pleasant even for daily drinking. The contents of the bottle is 0.75 L.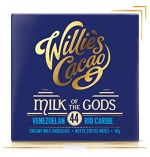 Milk of the Gods milk chocolate
Milk of the Gods 44! Creamy milk fine chocolate with an intense characteristic taste of Venezusky cocoa. The Venezugreek-British cooperation has been reflected in the chocolate of Willie ́s with its delicious taste and aroma. The best ingredince-cacao of the Hacienda San Augustine near the magical Rio Caribe, cocoa butter from Barloventa, cane sugar from Guadalupe and British milk. Content 50g.
Geleé of white wine
Jellyweds will delight very delicate and original flavors. Its smooth structure during tasting awakens the unknown aroma. Jellyweds allow a longer examination than is the case with a sip of wine tasting. The manufacturers guarantee a new experience that goes beyond the other gourmet dishes and is approaching "Ambrózii – the dish of the gods". Wine jellyweds consists of 50 wine, 50 sugar, spices and pectin. Manufacturers recommend Jellyweds to consume on a pastry with a broken soft cheese. Combined with creamy cheese, it offers an excellent appetizer. Content 150g.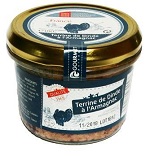 Turkey terrine with Armagnacs
French terrine is a traditional French coarse-grained pate. It is prepared from pork, veal or poultry meat, but also from duck or goose livers. This species contains larger pieces of meat than is the case with the classic pate. Content 180g.
Company brand option
A gift package with delicacies hides Cabernet Sauvignon red wine, extra virgin olive oil, milk of the Gods Willies, Geleé from white wine and Turkey's terrine with Armagnacs. The delicacies are packed In a chocolate brown paper box with a foil window, which is made of smooth material and the seasice are stacked in a woody wave.
To Make The gift perfect we offer a printed box, satin bow or insert a personal compliment.
Thanks to our own packaging production we can guarantee you original gift packaging according to your wishes and turnkey production in another version.
We prepare and assemble The gift box According to your wishes with all precision and attention to detail.
We will deliver The gift packages on the pallet according to your desired location.
Possibility to build your own gift box:
If you want to replenish your box full of delicious dishes and the box with other snacks, please send us your request with your assortment requirements or the final price of the package and we will prepare a tailor made offer.
Give the taste a little tasting experience, wrapped in an elegant gift box, which will be appreciated by all business friends, associates, employees and customers.
Illustrative photo. Please note that in case of missing ordered assortment,
This assortment may be replaced by another item of the same kind and in case of this change, we will contact you.
Nutritional values are always sent with the order form for confirmation.
Thank you for your understanding.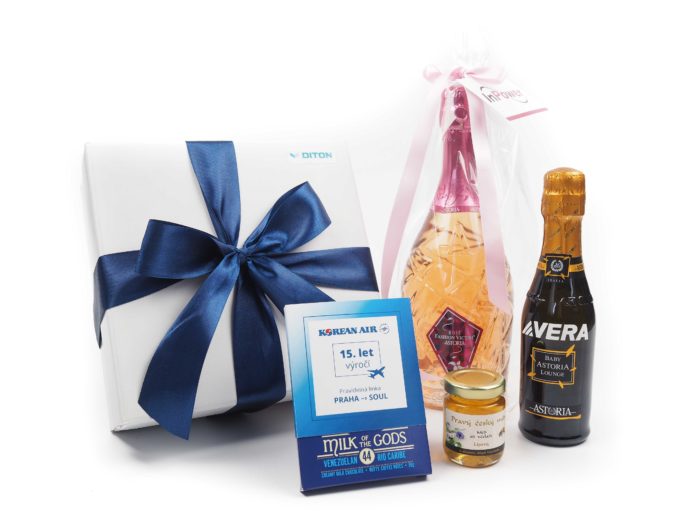 ' Prohibition on the sale of alcoholic beverages and tobacco products to persons under 18 years of age '