Lambrusco Verdi Gift Box
Designation: DKVP190703/2
Price excl. VAT: 415.00 CZK
Price incl. VAT: 502.20 CZK
Min. Quantity: 12 pcs
The Gift box contains Ruinite Lambrusco, capari in coarse salt, mini chocolate with salty flakes, green olives without stones, Breakfest Tea and classic Italian Bruschetty. All the delicacies are packaged in an elegant gift box. Give a taste of a small tasting experience in the form of a seasold package.
✉ Send inquiry
Runite Lambrusco
White Sweet natural sparkling wine, delicious and fresh, with a fruity balanced taste from the area of Reggio Emilia in Italy. Content 0, 75l.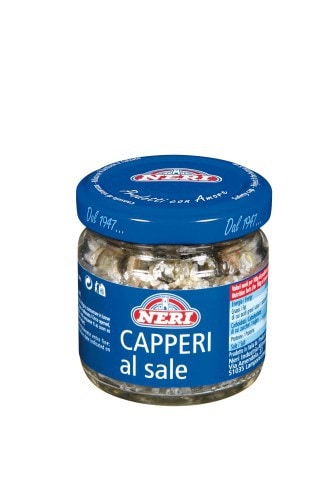 Capers in coarse salt
Capers are the undeveloped flower buds of the flowers of the bush capers Thorny. Loaded in coarse salt. They use Mediterranean cuisine in salads, sauces, pasta, pizza and various meats or fish. Capers in the boil can be used without treatment, capers pickled in salt should be flushed to avoid the taste of other ingredients. Capers should never boil but are added to the end of the dish otherwise they lose their flavor. Content 70g.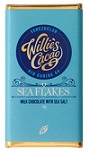 Milk Chocolate with salteous crystals
This delicious milk chocolate with a full taste of cocoa and milk (milk of the Gods 44), contains an ingredient of quality sea salt crystals (Sea Flakes). This creates a unique taste contrast that Willie ́s Cacao has brought to perfection. Content 26g.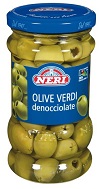 Green olives Without stones
The pitted green olives are loaded in Italian lightly brine. Olives are suitable for appetizer, dessert or flavoured salad or pizzas. Content 314g.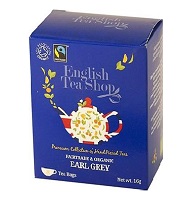 British tea Earl Grey
Earl Grey Tea is another of the range of our classic teas… Traditional, clean, Ceylon organic black tea blended from fruit bergamot oil, enjoyed by tea connoisteers for centuries. Organic and Fairtrade black tea, grown and processed on Ceylon according to the time of proven Orthodox production methods, is a tea full of flavor, sturdy and ready to be perfectly supplemented with milk and sugar.
Bruschette Classico
Traditional Italian crackers in the form of crispy stampers. Package content 50g.
Company brand option
A gift package with delicacies hides Ruinite Lambrusco, Capari in coarse salt, mini chocolate with salty flakes, green olives without pips, Breakfest Tea and classic Italian Bruschetty. The delicacies are packed In a natural brown paper box with a foil windowthat is made of smooth material and is stacked in a woody wave.
To Make The gift perfect we offer a printed box, satin bow or insert a personal compliment.
Thanks to our own packaging production we can guarantee you original gift packaging according to your wishes and turnkey production in another version.
We prepare and assemble The gift box According to your wishes with all precision and attention to detail.
We will deliver The gift packages on the pallet according to your desired location.
Possibility to build your own gift box:
If you want to replenish your box full of delicious dishes and the box with other snacks, please send us your request with your assortment requirements or the final price of the package and we will prepare a tailor made offer.
Give the taste a little tasting experience, wrapped in an elegant gift box, which will be appreciated by all business friends, associates, employees and customers.
Illustrative photo. Please note that in case of missing ordered assortment,
This assortment may be replaced by another item of the same kind and in case of this change, we will contact you.
Nutritional values are always sent with the order form for confirmation.
Thank you for your understanding.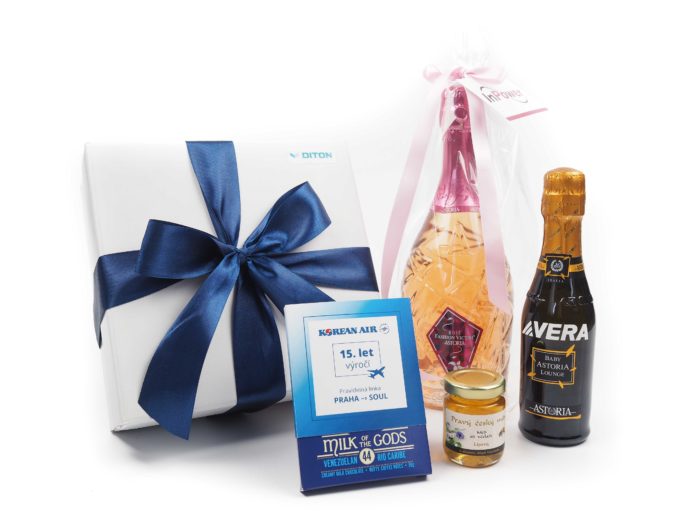 ' Prohibition on the sale of alcoholic beverages and tobacco products to persons under 18 years of age '