Gift Box Marquis Montovano
Designation: DKVC190703/3
Price excl. VAT: 617.00 CZK
Price incl. VAT: 746.60 CZK
Min. Quantity: 12 pcs
The gift box in the chocolate-brown box contains the red wine Marquies Bodeaux, the gaska terrine with bacon juice, the Chorizo minisaláky, the pork terrine with mushrooms and the Italian Grana Montovano cheese. All the delicacies are packaged in an elegant gift box. Give a taste of a small tasting experience in the form of a seasold package.
✉ Send inquiry
Red wine Marquis Bordeaux
The ruby red Marquis wine comes from traditional Italian wine varieties. The vine is hand-harvested from mid-September to mid-October and then it is allowed to ripen for two months in a bottle. In the first sip, you will feel a medium full body with a harmonious tanin that accompanies a pleasantly sweet fragrance. Content 0.75 L.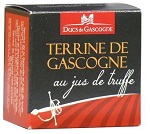 Gashorse terrine with truffle juice
Pork terrine designed for real gourmets. Pork is accompanied by delicious juice of truffle, collected in the French region of Perigord. Content 65g.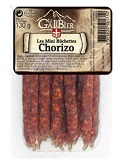 Minisalámky Chorizo
is a traditional dried sausage from Spain and Portugal. The main ingredients of choriza are minced pork, ground paprika and garlic. Paprika can be sweet or spicy, according to the desired pikantness of the product. In Spain, the ground smoked paprika Pimentón de Vera is also used, which gives the Chorizu a smoked taste. Content 130g.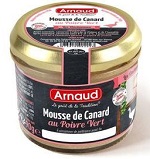 Pork terrine with mushrooms
An excellent combination of pork and real mushrooms will give your taste buds true pleasure. The Arnaud company was founded in the very heart of Limousin (Aixe sur Vienne) in 1969. This family-run company has been engaged in traditional production of pate and canned meat from the outset. Arnaud – The Taste of tradition, is a modern, dynamic company in the European market and boasts of quality and original products according to traditional recipes from selected raw materials without chemical products and dyes. Content 180g.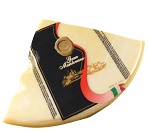 Grano Montovano Cheese
A distinctive cow cheese very similar to Parmesan is made from whole milk and its maturation time is at least 9 months. The cheese is produced according to traditional Italian procedures, which are already guaranteed by the Italian law, which orders its production process. This guarantees both its quality and traditional taste. The contents of the pack are 300 g.
Company brand option
A gift package with delicacies hides Red wine Marquies Bodeaux, gaska terrine with bacon juice, Chorizo minisalámky, pork terrine with mushrooms and Italian cheese Grana Montovano. The delicacies are packed In a chocolate brown paper box with a foil window, which is made of smooth material and stacked in a woody wave.
To Make The gift perfect we offer a printed box, satin bow or insert a personal compliment.
Thanks to our own packaging production we can guarantee you original gift packaging according to your wishes and turnkey production in another version.
We prepare and assemble The gift box According to your wishes with all precision and attention to detail.
We will deliver The gift packages on the pallet according to your desired location.
Possibility to build your own gift box:
If you want to replenish your box full of delicious dishes and the box with other snacks, please send us your request with your assortment requirements or the final price of the package and we will prepare a tailor made offer.
Give the taste a little tasting experience, wrapped in an elegant gift box, which will be appreciated by all business friends, associates, employees and customers.
Illustrative photo. Please note that in case of missing ordered assortment,
This assortment may be replaced by another item of the same kind and in case of this change, we will contact you.
Nutritional values are always sent with the order form for confirmation.
Thank you for your understanding.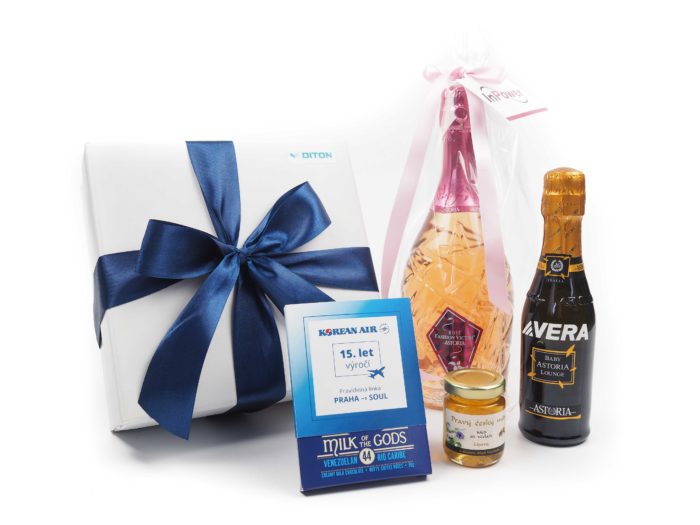 "Prohibition on the sale of alcoholic beverages and tobacco products to persons under 18 years of age"/
"Because cheeses and sausages require refrigeration, we will contact you for refrigerated storage and subsequent transport."