Gift Basket Mercedes Novi
Designation: DKV190718/3
Price excl. VAT: 730.00 CZK
Price incl. VAT: 883.30 CZK
Min. Quantity: 12 pcs
The gift basket contains red wine, Italian candy candies, pickled tomatoes in olive oil, Italian grissini and tomato sauce from Italian tomatoes. All the delicacies are packaged in an elegant wicker basket and cellophane with a satin bow. Give a taste of a small tasting experience in the form of a seasold package.
✉ Send inquiry
Red wine Vina Mercedes
Red wine from one of the oldest continental vines, the varieties Primitivo. The original Italian Vine with southern character, juicy fruity aroma after dried forest fruits, intensive paint with finely violet tones and full taste with delicate tannin, rich fruitiness and firm spine in the gradual conclusion. Content 0, 75l.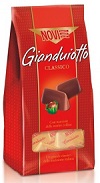 Italian eye Truffles
Gift wrapping of Italian pralines, which is produced according to the old recipes of chocolate production. In the package you will find different kinds of Italian pralines, in which you can enjoy the best of chocolate. Content 160g.

Italian Grissini
Savory sticks are perfect for creamy soups or just for entertainment. 3x10g.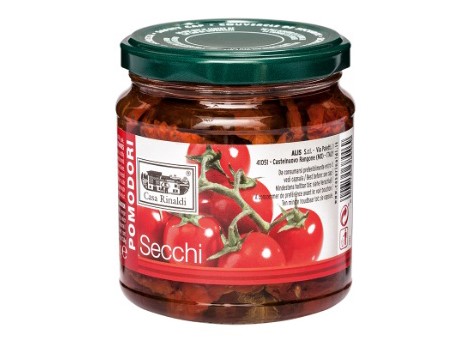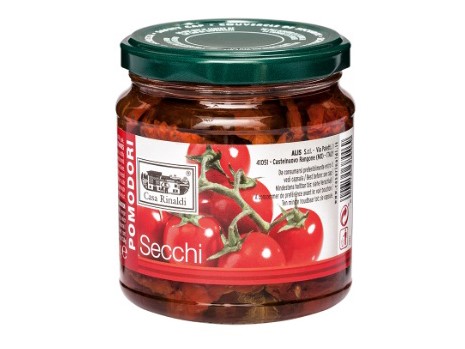 Dried tomatoes in oil
Tomatoes are generally in Italy probably the most dressed type of vegetables. Dried tomatoes in oil are a real delicacy. They are excellent as an aperitif but can be used wherever fresh tomatoes, especially off-season. Fits salads, sauces, under meat or pasta or risotto. Tomatoes contain low amounts of calories, fat and no cholesterol. Content 280g.
Double tomato sauce
Tomato concentrate with a great and unmistakable intense taste of fresh tomatoes. Ideal for versatile use in the kitchen, it gives the dishes a bright red color. Unlike other concentrates, it can be used without dilution with water.
Company brand option
A gift basket with delicacies hides Red wine, Italian chocolate candies, pickled tomatoes in olive oil, Italian grissini and tomato sauce from Italian tomatoes. The delicacies are stacked in a woody wave In an elegant knitted basket, which is finally wrapped in cellophane and sewn with a satin bow.
To Make The gift perfect we offer a satin bow or insert a personal compliment.
Thanks to our own packaging production we can offer you another original gift packaging according to your wishes and turnkey production.
We prepare and assemble The gift package According to your wishes with all precision and attention to detail.
We will deliver The gift baskets on the pallet according to your desired location.
Possibility to build your own gift basket:
If you want to replenish your box full of delicious dishes and the box with other snacks, please send us your request with your assortment requirements or the final price of the package and we will prepare a tailor made offer.
Give the taste a little tasting experience, wrapped in an elegant gift box, which will be appreciated by all business friends, associates, employees and customers.
Illustrative photo. Please note that in case of missing ordered assortment,
This assortment may be replaced by another item of the same kind and in case of this change, we will contact you.
Nutritional values are always sent with the order form for confirmation.
Thank you for your understanding.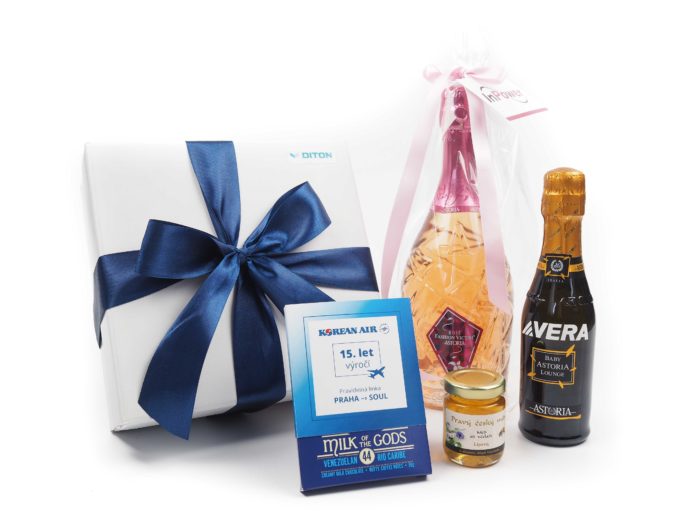 ' Prohibition on the sale of alcoholic beverages and tobacco products to persons under 18 years of age '