Gift bag with Italian delicacies Olive Pasta
Enjoyment of taste
Designation: DT190407/1
Price without VAT: 379,00 Kč
Price incl. VAT: 458,60 Kč
Min.quantity: 24 pcs
A gift bag with Italian delicacies hides green olives without seedlings, a capari laden in coarse salt, extra virgin olive oil and genuine Italian pasta in the form of large mussels. The whole gift bag was assembled to prepare an excellent Italian dish that will delight most lovers of Italian cuisine.
✉ Send inquiry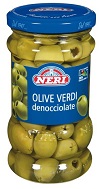 Green olives without stone
The pitted green olives are loaded in Italian lightly brine. Olives are suitable for appetizer, dessert or flavoured salad or pizzas.
Olive Oil Extra Virginia
Extra Virgin Olive oil exclusively of Italian origin from the Puglia region. The oil has a delicate fruity flavor. Suitable for salads and cold consumption.

Capers in coarse salt 70g
Capers are the undeveloped flower buds of the flowers of the bush capers Thorny. Loaded in coarse salt. They use Mediterranean cuisine in salads, sauces, pasta, pizza and various meats or fish. Capers in the boil can be used without treatment, capers pickled in salt should be flushed to avoid the taste of other ingredients. Capers should never boil but are added until the end of the dish they lose their appetite.
Double tomato sauce
Tomato concentrate with a great and unmistakable intense taste of fresh tomatoes. Ideal for versatile use in the kitchen, it gives the dishes a bright red color. Unlike other concentrates, it can be used without dilution with water.
Dried pasta from semolina flour IGP 500g
Traditional Neapolitan dry eggless pasta made of semolina flour, in the shape of a mussel, inside hollow. The name comes from ancient Greece and in Italian means "pouch". The surface of the pasta is either smooth or knured (Rigati). They are usually served with sauces such as ragout and are also suitable for filling with meat or ricotta.
Company brand option
A gift bag with snacks hides green olives without seedlings, kapari laden in coarse salt, extra virgin olive oil and genuine Italian pasta in the form of large mussels. The delicacies are packed In a natural brown bag, on which you can tie a satin bow.
To Make The gift perfect We offer the insertion or tie of personal compliments Or brand of the assortment itself.
Thanks to our own packaging production we can guarantee you original gift packaging according to your wishes and turnkey production in another version.
We prepare and assemble The gift packaging According to your wishes with all precision and attention to detail.
We will deliver The gift packages on the pallet according to your desired location.
The ability to build a custom gift package:
If you want to replenish your box full of delicious dishes and the box with other snacks, please send us your request with your assortment requirements or the final price of the package and we will prepare a tailor made offer.
Give the taste a little tasting experience, wrapped in an elegant gift box, which will be appreciated by all business friends, associates, employees and customers.
Illustrative photo. Please note that in case of missing ordered assortment,
This assortment may be replaced by another item of the same kind and in case of this change, we will contact you.
Nutritional values are always sent with the order form for confirmation.
Thank you for your understanding.