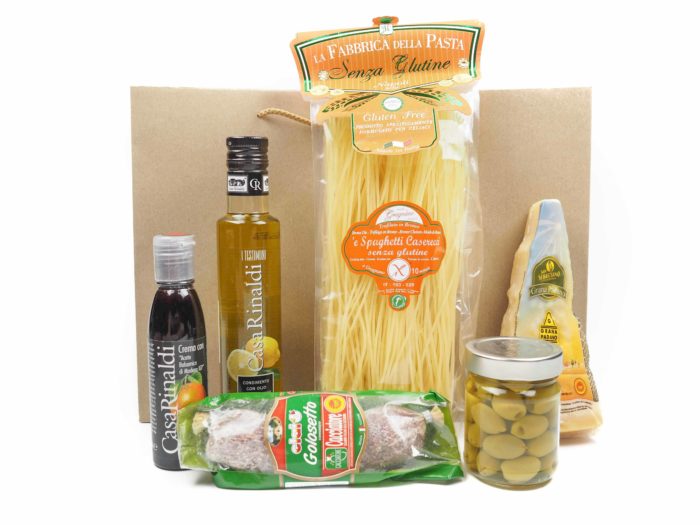 Gift Bag Casa Italy
Designation: TVP190703/1
Price excl. VAT: 702.00 CZK
Price incl. VAT: 807.30 CZK
Min. Quantity: 12 pcs
The Casa Italy gift bag in an elegant paper bag contains balzamic vinegar with a flavour of weightings, lime oil with lemon, gluten-free pasta, pork hunting sausage, Italian Grana Padano cheese and green olives without stones. Give a taste of a small tasting experience in the form of a seasold package.
✉ Send inquiry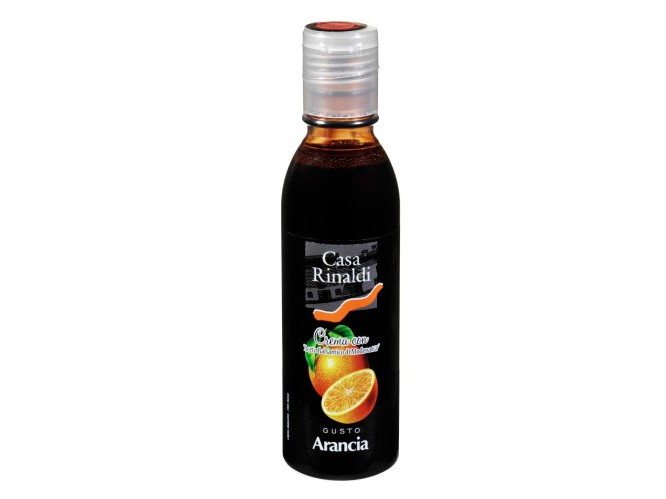 Balzamická Reducer with Orange
Creamy balsamic vinegar Modena IGP with Orange has a strong flavor. Great for seasining dishes of sour and freshness of oranges. Ideal for grilled or cooked fish, white meat, fresh fruit, fruit salad, chocolate desserts, fruit ice cream and a virgin Cott. Content 150ml.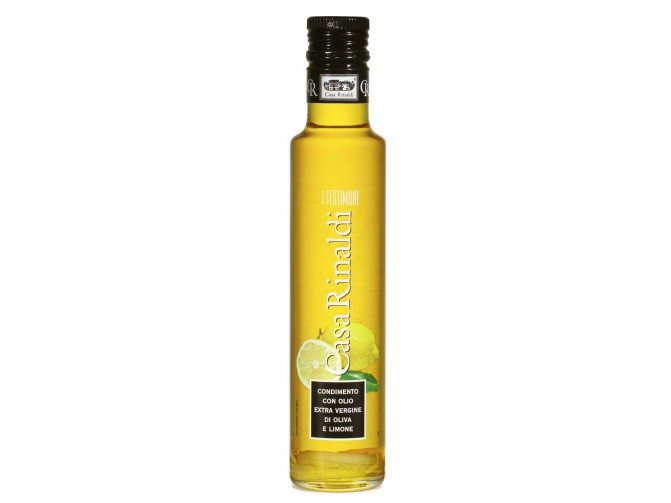 Olive oil with lemon
Aromatic oil with a pleasant sour scent and full taste of lemon is an ideal companion for grilled or stew fish, but also for white grilled meats. Content 250ml.
Pork Hunting Sali
Dried pork sausage made from the finest meat, which is characterized by its delicate taste and distinctive aroma. Its production is protected by the trademark DPO, which indicates adherence to traditional recipes. Content 100 g.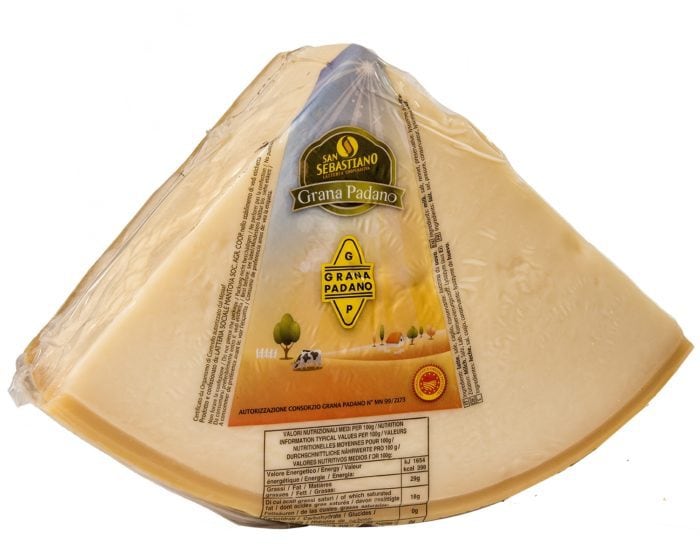 Grana Padano Cheese
A distinctive cow cheese very similar to Parmesan is made from whole milk and its maturation time is at least 9 months. The cheese is produced according to traditional Italian procedures, which are already guaranteed by the Italian law, which orders its production process. This guarantees both its quality and traditional taste. The contents of the pack are 300 g.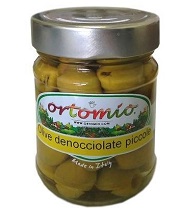 Green olives Without stones
Green olives without pips are characterized by considerable size and high yield. The collection takes place in mid-October. They have a fruity flavor and a solid pulp and a beautiful green color. They are suitable for aperitif. Content 212ml.
Gluten Free Spaghetti
Gluten-free spaghetti is made from corn and rice flour. Spaghetti are undoubtedly the most famous pasta of Italy, they are cylindrical long and thin with a round diameter. Their origins are unclear, it is generally known that the pasta was imported into Italy by the traveller Marco Polo already in the 13th century. Spaghetti has traditionally been served with red sauce and spices, flavoured with cheese. Nowadays, use is very versatile. Caserecci means – domestic. Content 500g.
Company brand option
A gift bag with snacks hides Balzamic vinegar with a flavour of weightings, lime oil with lemon, gluten-free pasta, pork hunting sausage, Italian Grana Padano cheese and green olives without stones. The delicacies are packed In a natural brown bag, on which you can tie a satin bow.
To Make The gift perfect We offer the insertion or tie of personal compliments Or brand of the assortment itself.
Thanks to our own packaging production we can guarantee you original gift packaging according to your wishes and turnkey production in another version.
We prepare and assemble The gift packaging According to your wishes with all precision and attention to detail.
We will deliver The gift packages on the pallet according to your desired location.
The ability to build a custom gift package:
If you want to replenish your box full of delicious dishes and the box with other snacks, please send us your request with your assortment requirements or the final price of the package and we will prepare a tailor made offer.
Give the taste a little tasting experience, wrapped in an elegant gift box, which will be appreciated by all business friends, associates, employees and customers.
Illustrative photo. Please note that in case of missing ordered assortment,
This assortment may be replaced by another item of the same kind and in case of this change, we will contact you.
Nutritional values are always sent with the order form for confirmation.
Thank you for your understanding.